Ethical Decisionmaking Toolkits
Ethical Decisionmaking Toolkits give you the foundation you need to make good business choices that consider stakeholders, employees, and the environment, plus the bottom line. These step-by-step resources break down the process and how to bring your team on board.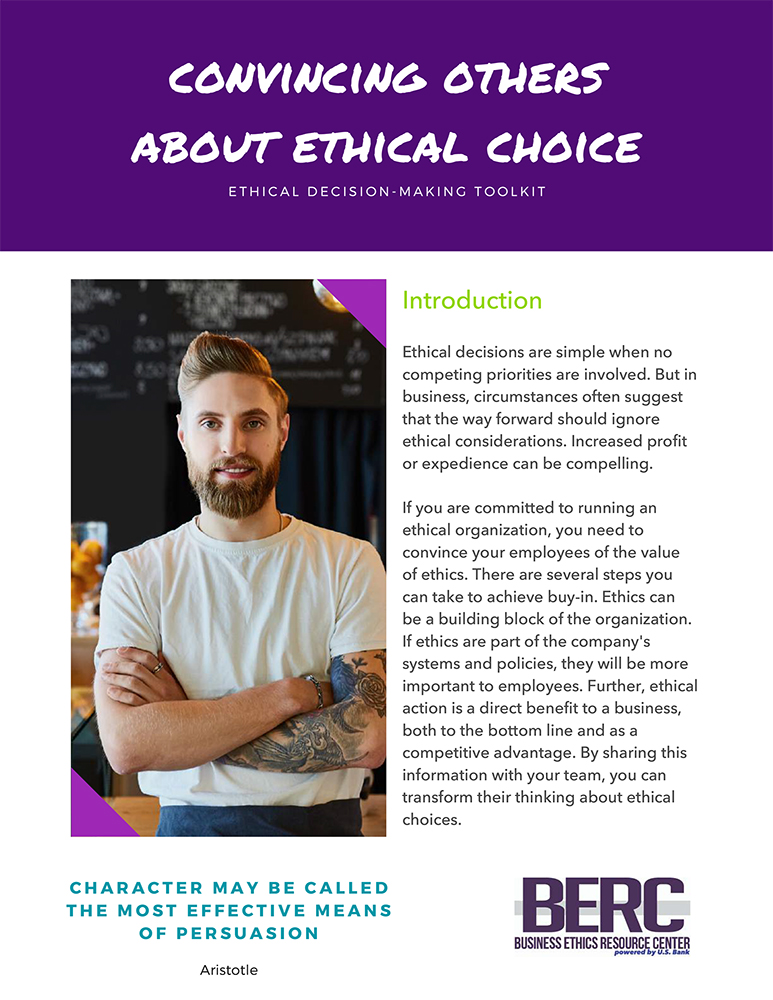 When you decide to prioritize ethics, some team members may not see the immediate value to the company. This Toolkit shows how to reframe the conversation in terms of the business benefits that ethical choices offer.
Learn More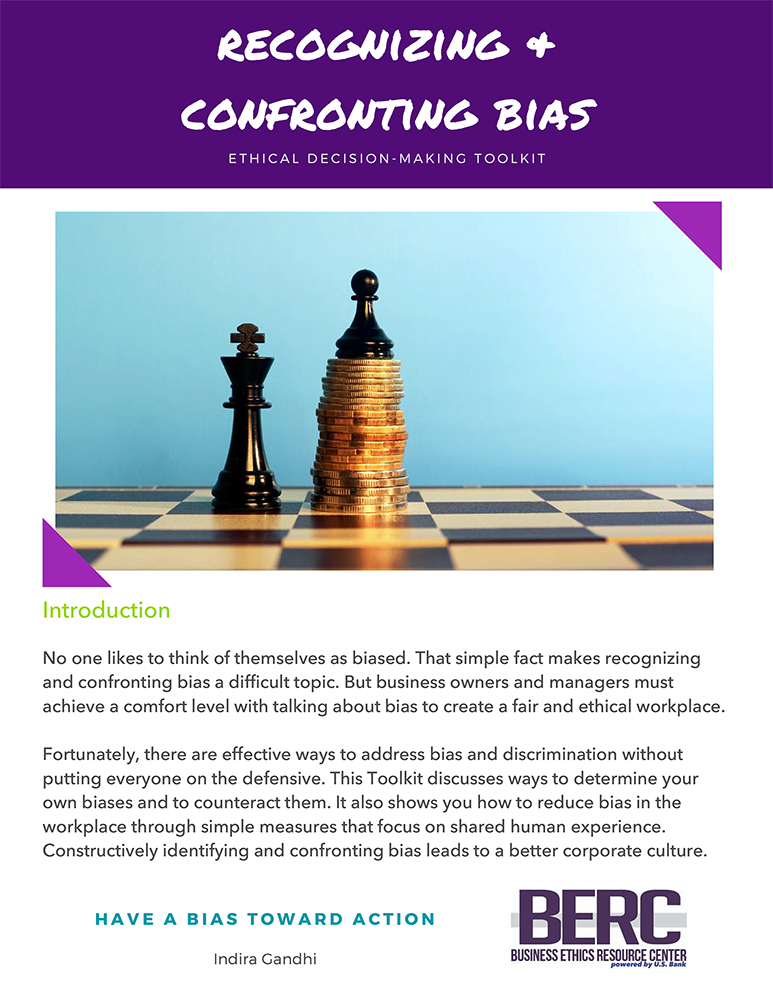 It's challenging to recognize our biases towards other, but doing so is important to make the best business decisions. This Toolkit discusses how to talk about bias constructively to reduce possible workplace discrimination, as well as how to find and counter your own biases.
Learn More